Elton John's Hair Transplant
Home » Hair Transplant » Elton John's Hair Transplant
The Elton John biopic, Rocket Man, has become the major film sensation of the season.
The film frankly discusses the singer's struggle with baldness that extends back to his profession's beginning in the early 1970s.
Mates, partners, and relatives discuss in the story how his hair loss is accelerating.
At a young age, Elton's head was filled with hairs, so we cannot say that he never had such a hair volume. As time passes, he faces excessive hair fall that was not temporary. Elton John's hair transplant story is quite interesting as he was grown old at 20. Can't you imagine the period in which a boy is turning into a man with a peak of his handsome personality and John was growing old?  It was indeed a sad state for him.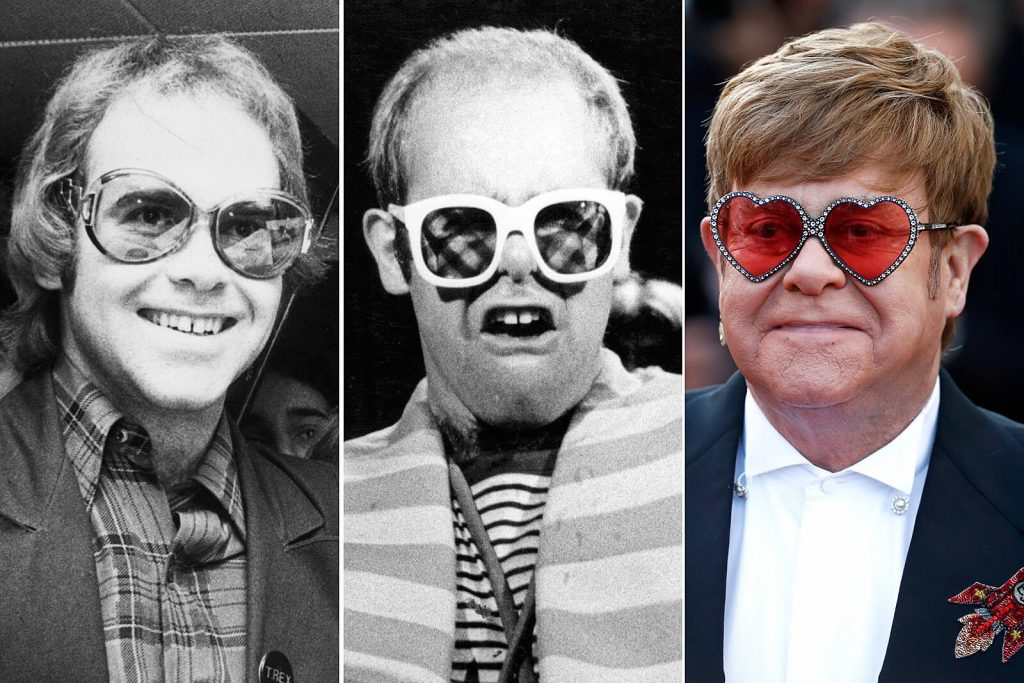 His mom, wary of the intense hair loss gene that runs thru the family, advised him to enjoy his hair until he could because he'd be as 'bald as an egg' by the age he was 20.
The movie speaks highly that Elton was always worried about his hair.
Images of Elton demonstrate his offensive male pattern hair loss during his tenure.
His hair got weaker and weaker in the 1970s until he appeared somehow in the mid-80s to show increased growth.
These days, Elton has a beautiful head full of hair – and he's been doing it for some time.
And what made him go for this transformation?
Elton revealed that he had completed two hair implants on his head as far back as 1978, at 30.
He started blaming his hair loss for his hair dying—"messing around with my hair – pink, green, orange dyes."
He said that for purposes of "a hundred percent vanity," he had the treatments, introducing: "I'll just be grateful if it grows."
As he faces genetic baldness, the surgery was not limited to the FUI or either method of hair transplant. It comprises an utterly balanced diet in which junk is limited to zero.
Dr. Shahmalak clarified that way back in the early 70s; hair transplantation was still in its quite initial stages.
You May Also Like: Hair Transplant Price in Turkey
Almost sure, Elton had two FUT transplants (follicular unit transplantation).
This conventional technique is still being used nowadays and is exceptionally efficient.
The hair to be implanted on the subjected area is taken from the head's donor region that is mostly the sides or back. For the FUT transplants, complete strips have been cut with expertise, and then these strips are section into small pieces. These little pieces are then implanted in the areas with excessive baldness on the head.
FUE wasn't quite as effective in its initial periods as many patients whined of the transplant appearing like the head of a doll – with hair chunks grafted together, presenting an artificial appearance. Since methods have advanced dramatically, art experts such as Dr. Shahmalak can merge grafted hair effortlessly along with current natural hair so that you could not see the joining point.
When Elton was facing excess hair fall, most hair experts stated that he has been wearing a hairpiece or a wig to cover his head because the first sitting for hair transplantation is yet to show its results. It might take several months, so he is wearing a hairpiece.
After the 1980s, there seems to be a high possibility that Elton has undergone different treatments.
Many stars go for FUE, the more advanced procedure for hair transplants (follicular unit extraction). That's where the donor implants are taken from the back and sides of the scalp separately – then there is no need to cut a slice medically.
At Crown Clinic, about 80 percent of Dr. Shahmalak's patients choose FUE.
It is a little bit more pricy than either method, i.e., FUT. This procedure requires donor follicles to be grafted on the head's subject area rather than the whole strip, which requires more labor. More labor means more cost. It is all about the professionalism and the struggle of the hair transplant expert and the team who perform this work gently to give the patient a natural look.
Elton John's Hair Transplant story is an inspiration for those who are suffering from genetic baldness. It doesn't matter that your father sheds all the hair in the early '30s; the time has come that you will not suffer in the same way as your father went ( in terms of hair loss).  You have to select the method that suits you and your pocket. Research about the authentic clinic is mandatory, and in the end, luck also matters