Sylvester Stallone's hair transplant
Home » Hair Transplant » Sylvester Stallone's Hair Transplant
Most people who bear hair loss could not make them sure about having the hair transplant because they think it may look fake and give them an odd look. They believe that it is of no use even going through the long legacy of plugs, wigs, and scars to look that does not look s natural. Some stars who had already done the hair transplant with some cheap clinics scare the public from their looks.
People are quite unlucky in this case because they do not imagine their level of scrutiny is relatively so low. I give you one example of the movie "Creed." In that movie, most of the people never noticed that Sylvester Stallone had worn a hairpiece. If you are rolling your eyes up having your finger on your chin to think, "is it really, so" check it out quick.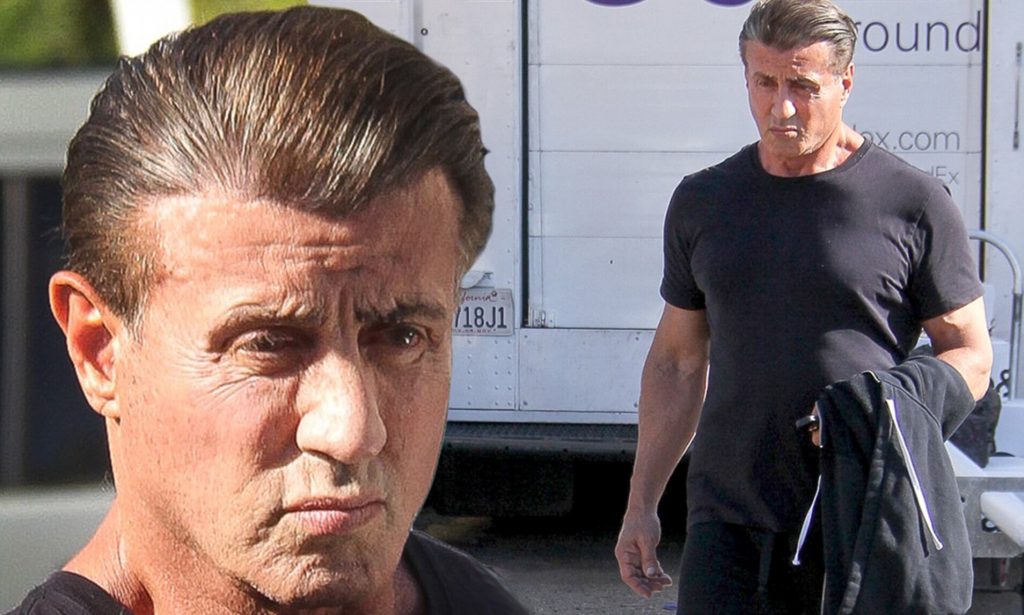 Sylvester Stallone's hair transplants are quite exciting, and believe me that the Hollywood actor has reached the old age of 70.
Even with this much age, the major secret behind this youthful look is his transplanted hairs, and it is even more hard to believe that this successful actor has a full head of hair, same as when he shot for his movie Rambo when he was relatively young.
When his hairs were receding slightly at the age of 20, it was quite noticeable, and now when he had the hair transplant, the volume is much more than the early times of his career. If you are not sure or think that I am giving you just a little information, check out his recent vs. old-time's pics and compare them honestly with a high volume of hair on his head.
You May Also Like: Mel Gibson's Hair Transplant
As Sly is 70 now, we can say that he had the hair transplant back at the end of the '90s or the start of 2000. This field was not much common in the previous times as this is now. With the advancement of hair transplantation and successful results on most celebrities and TV stars, people are becoming aware of this technique and trying it. For Sylvester, having the hair transplant early in this technique was quite challenging and risky. But he made the confidence and did it with surety, which is still giving him a lot in looks and personality attraction.
He has selected one of the hair transplant methods, most probably Follicular Unit extraction (FUE) transplant. In this method, the individual's hairs are removed from the head's back and are replanted on the front section. Mostly those areas where the hair volume is less or the baldness is more.
The era is advanced, so there are also developed techniques for hair transplant. If you see a dead animal-like thing on someone's head, it means that he had his treatment from a clinic that uses old techniques. The new methods look far more natural, and the hairs are woven so neatly that one could not say that you have transplanted your hairs, mostly if they haven't seen you before.
I am not saying that if you try the new techniques will impact other eyes that won't detect it. It is possible that if someone notices you with a keen eye notices that you have had it. There are different sections in our heads, and the intensity of hair structure on this section is distributed correctly. If you lose your hair from the front or sides, it is due to hormonal changes or genetics. Mostly the hairs at the back or near to your neck are thought and strong. So if you try the FUI method, it might be possible that the follicle replanted from back to front grows thick hair. This is the reason why people say your hair turns more black and thick after having a hair transplant. The same is the case with Sylvester Stallone's hair transplant results.
It might be possible that Sly has chosen any other method, but with the results, we estimated that he has gone for an FUI transplant. After this, he had very little hair loss that tends to zero in some months, and his hair only sheds naturally in those months of the year when ordinary people shed, usually 2 to 15 inches a day. It is not a big deal, but the good point is that it stops as well, naturally.
Sylvester Stallone's hair transplant story is worth considering advert for its advantages because in his case there are many. Good job, Sly!