Zak Hardaker Hair Transplant
Home » Hair Transplant » Zak Hardaker Hair Transplant
A famous rugby player recently had the FUE (Follicular Unit Extraction) hair transplant and became one of the celebs who willing to share their story from start to end. The moment that brings him to decide and the time form where his look started to hit others like WOW. You will be drowned in the story of Zak Hardaker's hair transplant because he was not just having the hair fall but standing in the ground of rugby facing towards the sun, and having excessive sebum in hair can result in baldness.
You May Also Like: Fue Hair Transplant
This problem was getting to its severity when Zak has decided to have a hair transplant finally. He said that when there was a lockdown in the country, he planned to shave his head and not grow his hair back, not noticing that he was only 29.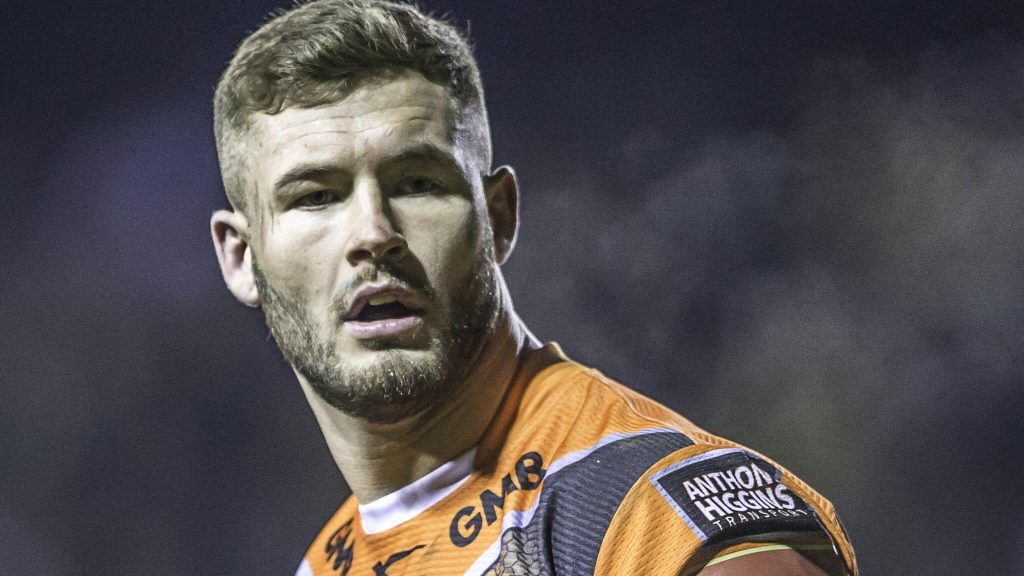 Moreover, he said that "When I shaved my head in the first lockdown, mine never grew back,"
In the first few weeks, he felt comfortable that it is not a big deal to spend his entire life being bald, and all is done was okay. But when few weeks passed, he finally sorted out that it has been affecting his lifestyle and personality.
"It was a bit of a joke, but then after a few months, it started to hurt a little bit. It got to a point where I didn't like how I looked, bald if I'm honest. I'd look in the mirror, and I wouldn't say I liked the way I looked.
He was a very well-known player who faced a reduced audience attraction towards his profile and not so much trending visibility in the stadium. Now the time had come when he knew that what has been lost from him.
"And that's not normally me. So that's the reason why – I didn't feel great going bald."
It is not only his hair but much more. The idea pops up in his mind, why not have the hair transplant. As I mention again, he was not bald; he had hairs but was not enough in the front area. He was quite disappointed whenever he looks himself in the mirror, which results in self-hate. He checked different hair transplantation methods and chose that follicular unit extraction would go best with his hair.
He clearly describes the story of the operation. He was quite afraid of this, but he stated that the local anesthesia was so comfortable and has not caused any pain. Usually, the most challenging part of any operation is anesthesia, but it was so pleasant in his case. He was awakened and was watching his favorite TV-series while undergoing an FUE hair transplant.
The amount of follicular transferred in his case was 2800, and he was informed during the session that most of them are double or triple hair follicles. Lucky Zak Hardaker! She spent almost 5000 GBP from his grafting amount hair transplant.
Turkey has many successful hair transplant experts who have well organized clinics and perform their services at best and affordable prices compared to the rest of the world. It entails extra services like airport transfers and residence in the well-known five-star rated hotels with additional facilities.
Before the outbreak of covid-19, around 1.000.000 patients were traveling from other countries to turkey. The question arises here that why turkey gives such reasonable rates of hair transplant. The answer is low labor cost. Labor in Turkey requires less cost to serve than other countries; therefore, Turkey is famous for this service in the whole world.  They are acting in the hair transplantation field for many years
Zak Hardaker admits in his video, which he posted on Instagram in which he was describing his feelings and the changing point of his life that did not like the way he once looked, he has researched hair transplants and decided to plunge.
The video about Zak Hardaker hair transplant was of 15 minutes in which he allowed the audience to question openly about his hair transplantation journey. The audience is also free to direct message him.
Also, he had added in his video by saying that "They took 2,800 donors out the back of my head, it's like a tiny white hair which is implanted into your head, and then your hair comes off the donor.
"Each donor they pull out could contain one, two, or three hairs. I had 7000 hairs – so I had quite many 'three hairs on one donor,' which is pretty good.
If you are willing to listen to the Zak Hardaker hair transplant story, check out his Instagram official account to know more.