Can you smoke before, during and after the hair transplant?
Home » Blog » Can you Smoke Before, During and After the Hair Transplant?
A common phrase often heard many times that "Smoking is injurious to health", and it is hundred percent right.  We think that smoking is related to damage lungs only and nothing more. If you are thinking same than it is very important to keep on reading this article because your knowledge is almost tends to zero about the cause. It is not confined to lung s only but can increase the risk of many types of cancers and cardiovascular issues as well. A huge number of death reported this year is due to smoking so we can say that it is nothing more than a curse.
Getting back to the topic that is can you smoke before, during and after the hair transplant? Is it really connected to your hairs? How can it affect the growth and causes hair to fall out? It is quite disturbing because if you get to know that smoking is just not something associated with your internal health but can reduce the charm of your personality with receding hairline.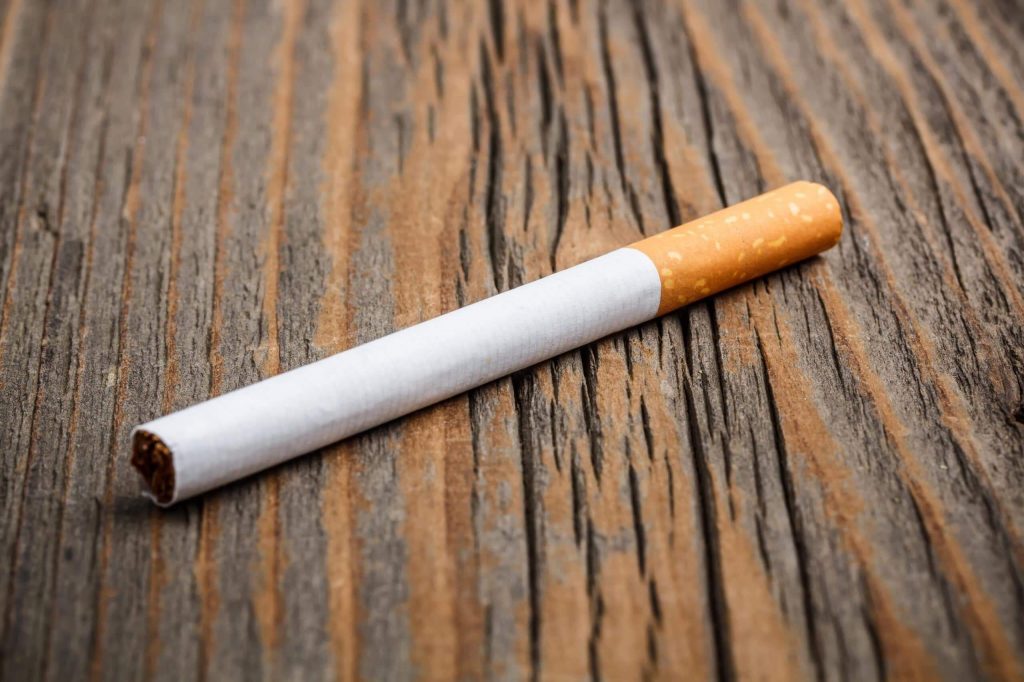 Your hair lives entirely on a proper blood circulation and the amount of oxygen in it. Smoking affects the hair by reducing an appropriate supply of oxygen to the blood which in turn cannot reach the hair follicles making your hair grow weaker and weaker until they fall out.
If you are a smoker and faced the extreme hair loss and are now planning to restore it by hair transplant surgery then make sure that it will become hell tricky to heal. It is because when you smoke, the insufficient supply of oxygen makes the bald area nothing less than a barren land on which it is very difficult to grow a new hair. Everything slows down so as the healing process. A slow process of healing might cause infection on the subjected area of hair transplant. We know it is tough to suddenly quit smoking but do try to eliminate this curse from your life, only if you want to live more and look good always.
You May Also Like: Hair Transplant Price in Turkey
Smoking Before Hair Transplant
Though hair treatments are safer procedure, the wellbeing of the client is still crucial to be considered and all actions are implemented to reduce that risk. Hair restoration healing can be significantly enhanced and the surgical procedures overall performance can change drastically. Excluding cigarettes, the source and recipient region of a client can recover much faster after FUE hair transplantation, and the re-growth will be faster and better
Preventing excessive inflammation is among the most significant factors for stopping smoking prior to treatment. During or after the FUE hair transplant as well as other transplant procedures, it is normal to bleed. It is accessed by the expert who is going to perform your hair treatment and also re-evaluate the next day after your treatment has been done. In the case of smoking, during a hair transplant surgery a patient can bleed comparatively more than a normal one.
Smoking After Hair Transplant
Throughout the hair restoration healing period the two weeks after the operation seem to be the most delicate. Smoking after a hair surgery can also begin to impact the procedure's effectiveness. As, mentioned when opposed to a non-smoker, smoking damages the human immune system, and a smoker will usually develop complications to heal from hair transplantation. Furthermore, smokers are at a higher risk of getting the infections after the treatment.
Latest research also shows that smoking raises the risk of skin problems, necrosis or even death. This can lead hair transplantation to fail in serious situations, as the follicles get deeply weakened. Hypertrophic redness is also related to smoking. This is only a form of hyperactive scar tissue, but after FUE hair transplantation and FUT, it can cause scars to show more noticeably.
When can I start smoking after a hair transplant?
As far as you are done with the first treatment of hair restoration, you might feel tempted to get the cigarettes because you are happy and wanted to celebrate. We don't say that you are not allowed to celebrate the next exciting phase in your journey of hair transplantation but starting to make direct after the surgery is not recommended at all. It reduces the healing rate to zero and the success rate for the treatment eventually gets affected.
The compounds found in cigarettes can risk the stability of the graft and extend the post-operative healing time.
For this cause, we recommend people after their treatment to give up smoking for about as long as needed. We suggest, at the very least, that you not smoke for about two weeks after your procedure.